On Tuesday, August 22nd, we joined Washington County in cutting the ribbon on the new Crisis Stabilization Center. There was a great turnout for this event including local and state dignitaries, law enforcement, health professionals, and community members.
We got to hear from Commissioner Adam Snow, Commissioner Victor Iverson, County Administrator Nicholle Felshaw, Sherriff Nate Brooksby, and Governor Spencer Cox.
Commissioner Snow opened the ceremony with a thank you to all of the people and entities that brought this center to fruition.
Speaking on the importance of this center, Commissioner Iverson said, "This center will become an oasis of healing and stabilizing a new beginning. For me, today's ribbon cutting represents a common goal, shared by all of us to find ways to stabilize broken people and help them find personal hope in recovery."
The facility serves as a short-term crisis center to help individuals struggling with mental health or substance abuse crises. The building is 13,000 square feet and consists of 16 bedrooms, a kitchen, dining room, laundry, seating area, offices, intake area, and a 23-hour stay area. The 23-hour stay area is for those who need short-term assistance, while the bedrooms are for longer-term care. The building is staffed with psychologists, doctors, and other medical personnel from Southwest Behavioral Health.
This project was design-build and a great collaborative effort between MRW Design, Washington County, and Watts Construction.
At the ribbon cutting, Washington County Administrator, Nicholle Felshaw said, "As the county's project manager, I did have the great privilege of working with this design-build team. And I must say, we couldn't have picked a better team for this project. As you can see the team has done a tremendous job creating a beautiful building that feels so warm and welcoming."
Felshaw, on behalf of the commissioners and herself, presented Watts Construction and MRW Design with plaques.
She said, "I wanted to present plaques to Watts and MRW, expressing appreciation to them for being the light that leads and inspiration that lifts others. This team exemplifies that statement. And is also the very objective of the Crisis Stabilization Center. Thank you for a job well done."
After Felshaw's speech, Washington County Sheriff Nate Brooksby spoke about the value of having another resource for those in crisis, who might otherwise be in the emergency room or jail. This option gives them another chance.
Governor Spencer Cox started by mentioning how lucky it was that he was able to attend both the groundbreaking and ribbon cutting for this project, which was only the second of its kind in Utah. He spoke of the mental health struggles that we are facing as a nation and their intense impact. After elaborating on how he has seen the value of this type of facility to law enforcement he said,
"This will be open 24 hours a day, 7 days a week, 365 days a year. And I truly hope as much as this helps law enforcement, it's going to help our families even more."
Concluding the ribbon-cutting ceremony, attendees enjoyed refreshments and toured the new building. The Crisis Stabilization Center is scheduled to open on September 5th, 2023.
Please see below for more coverage of the ribbon cutting and photos of both the event and the final photos of the building. 
Washington County Press Release
Press Coverage
Ribbon Cutting Photos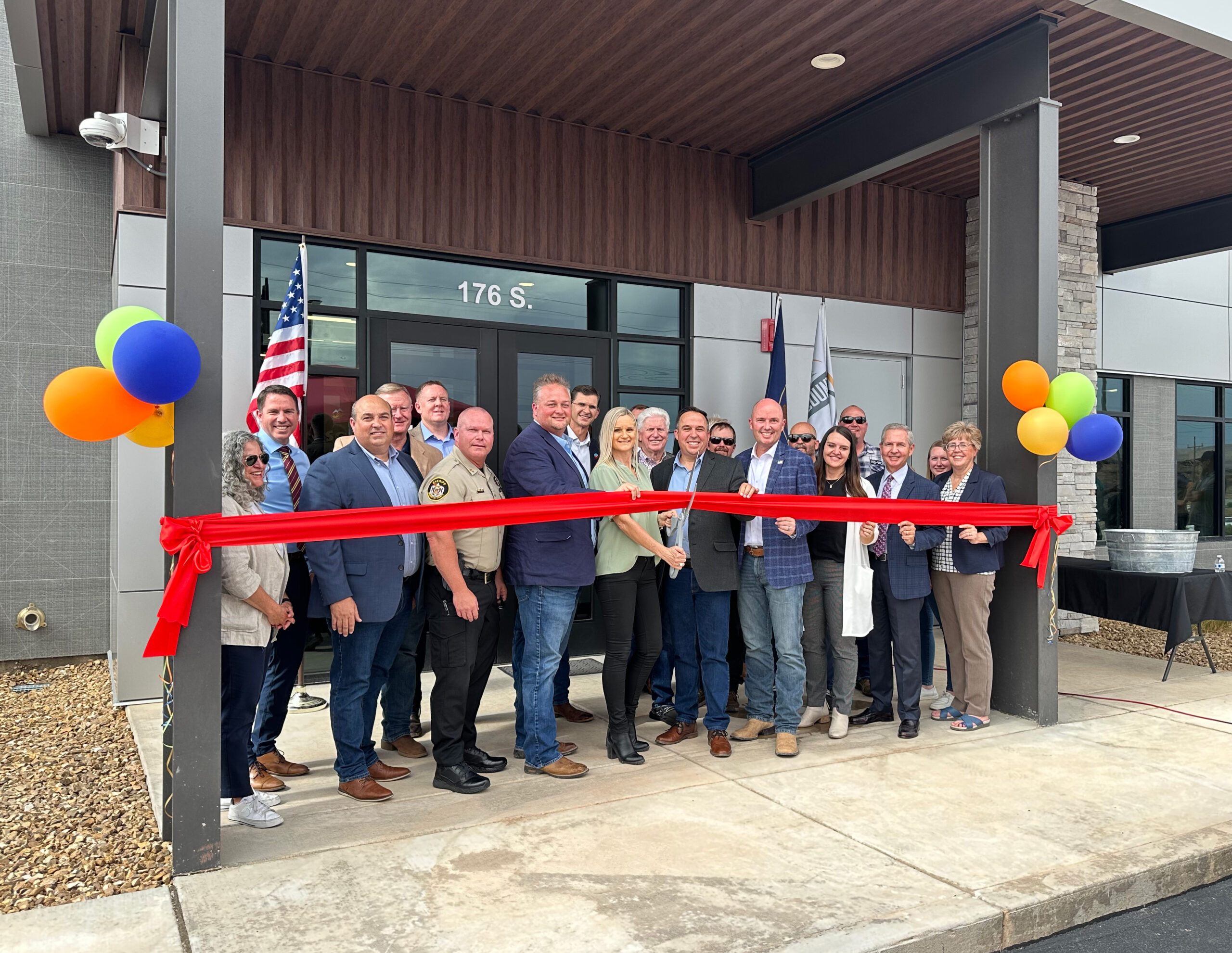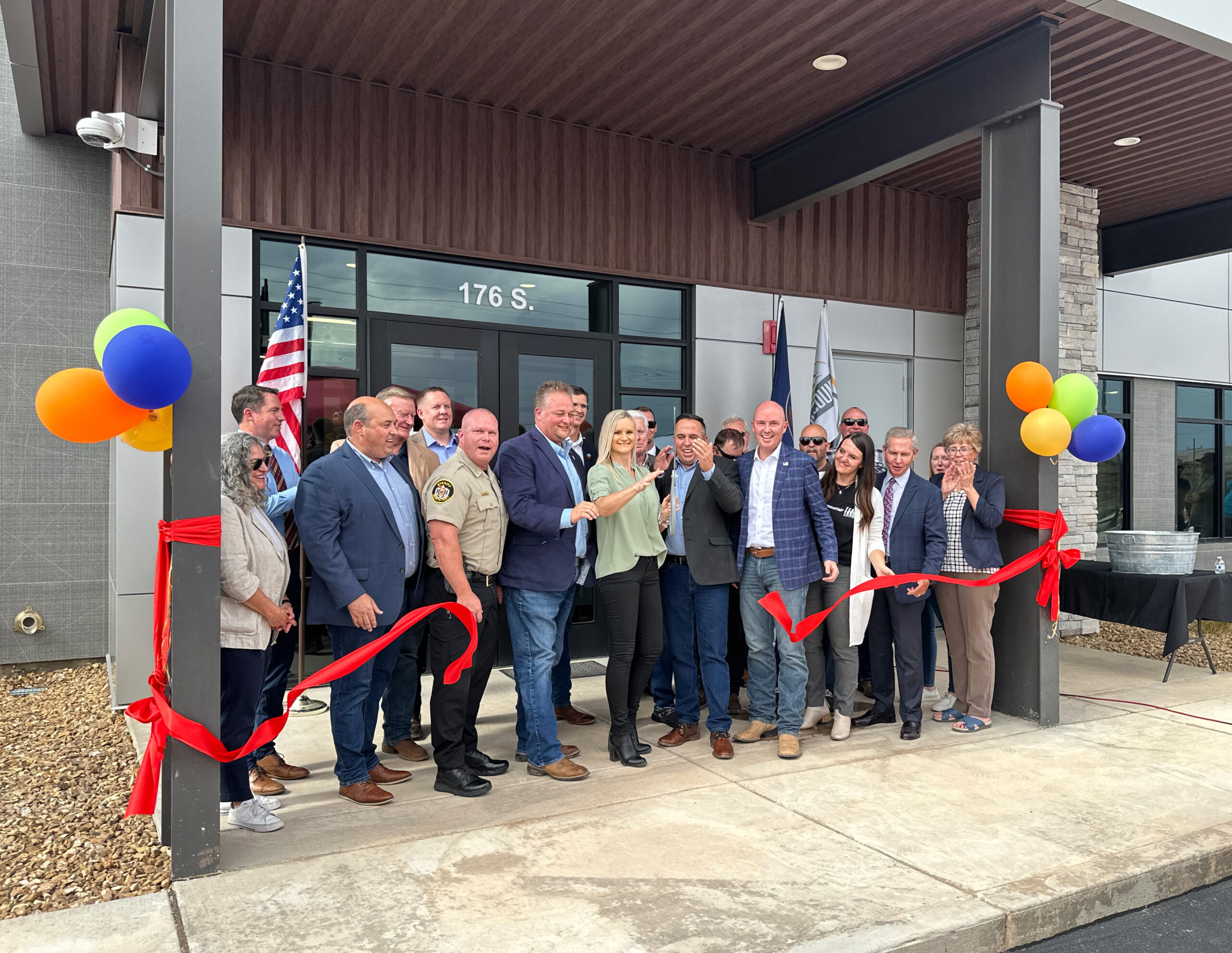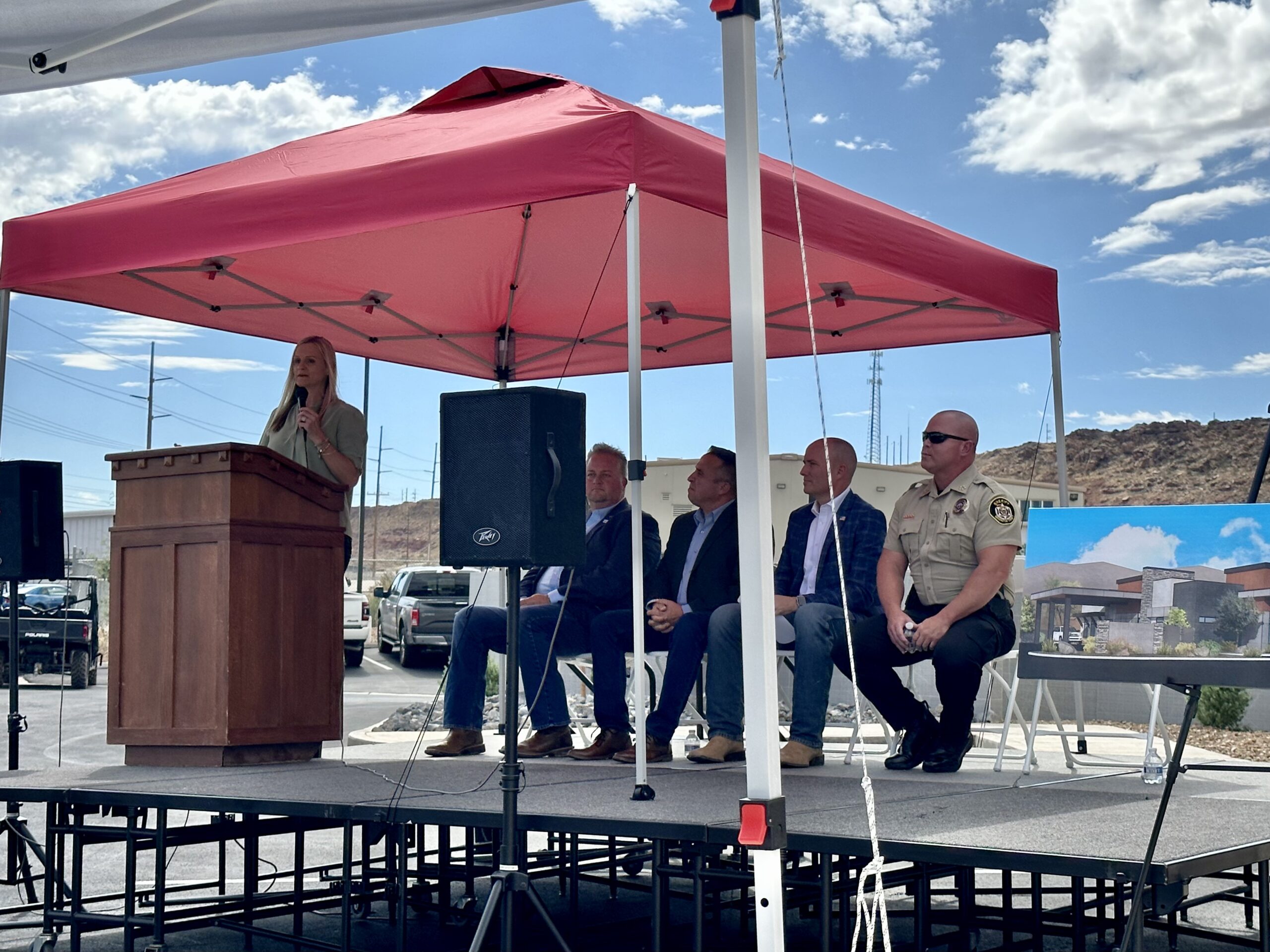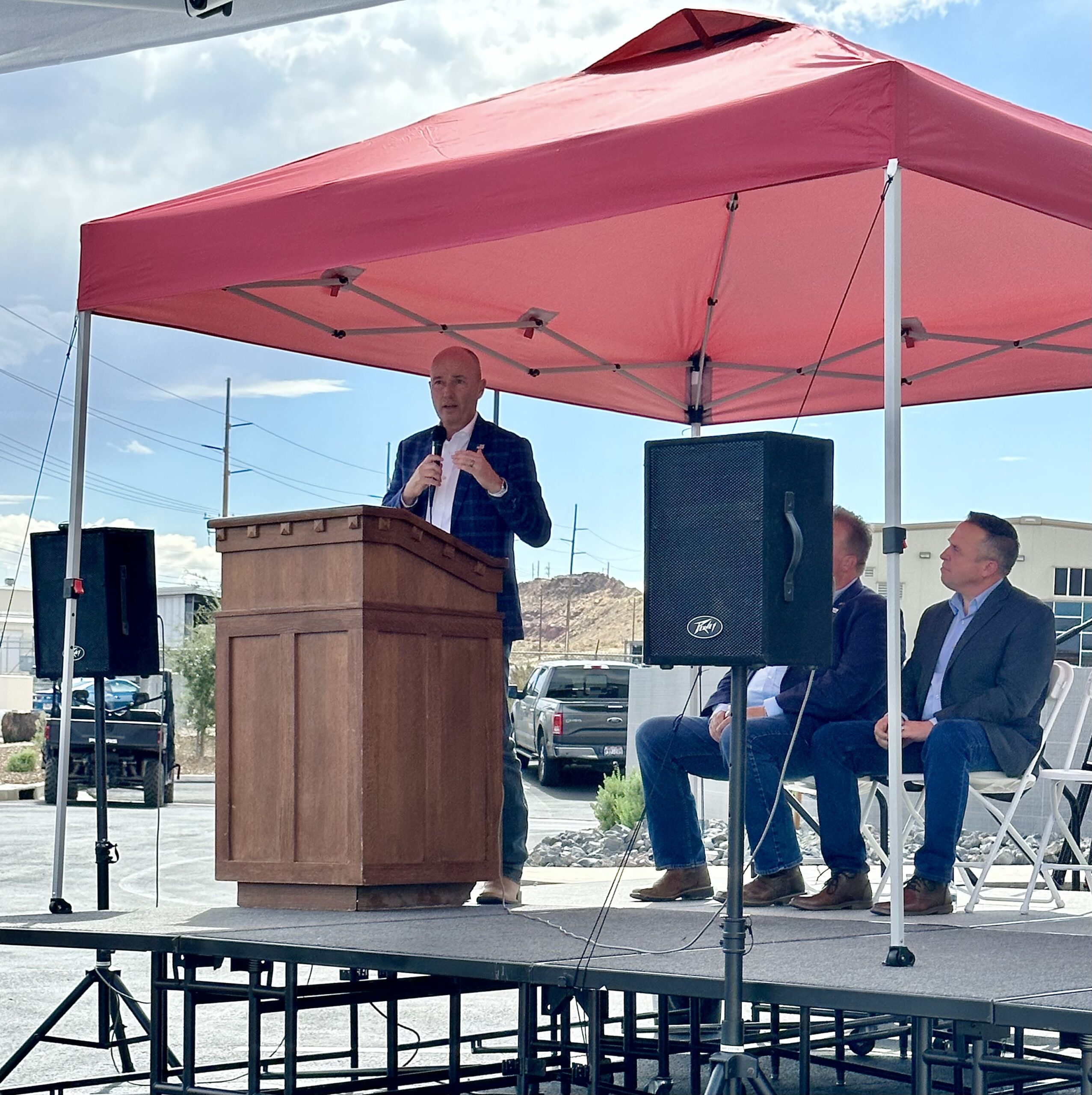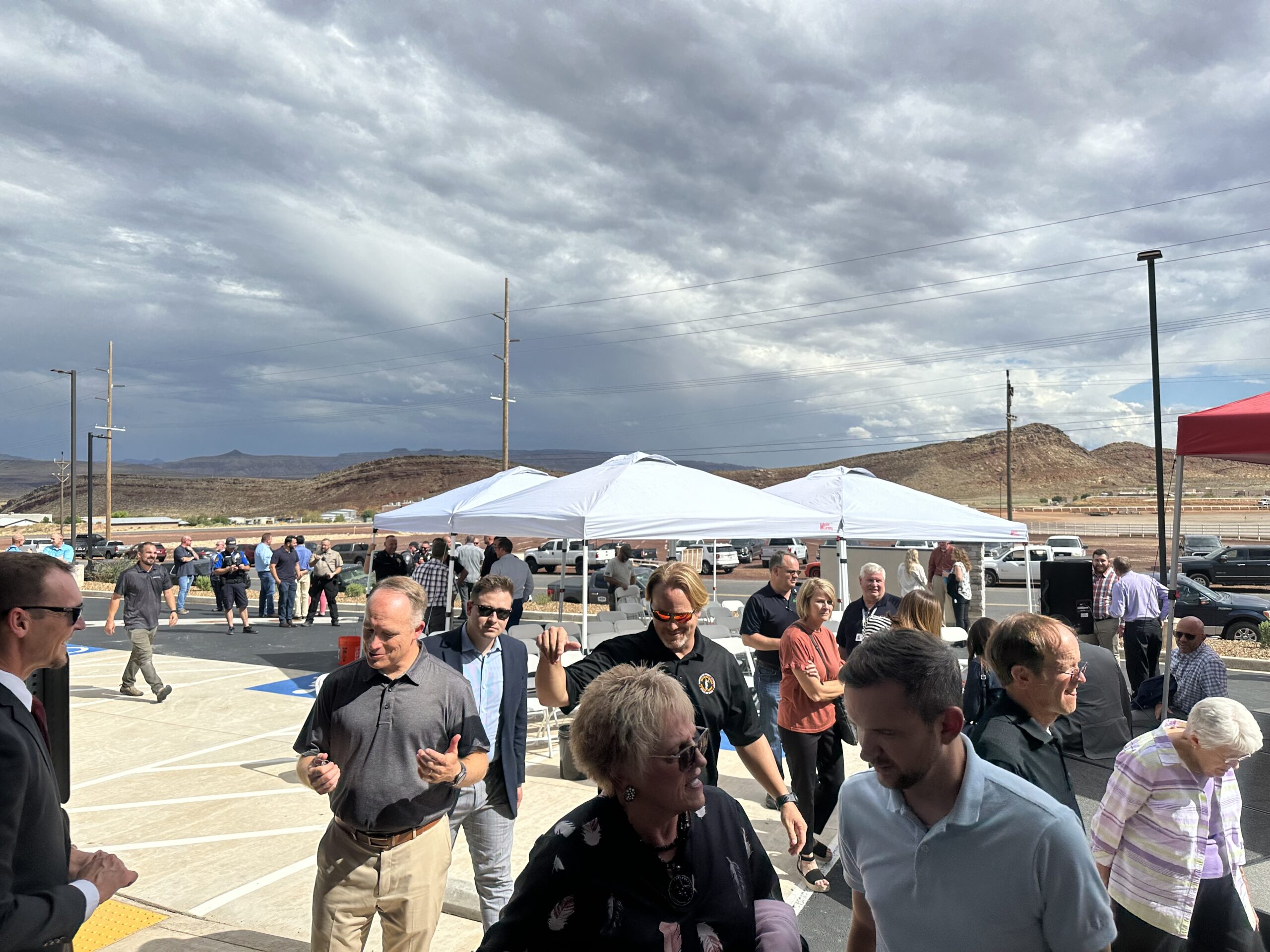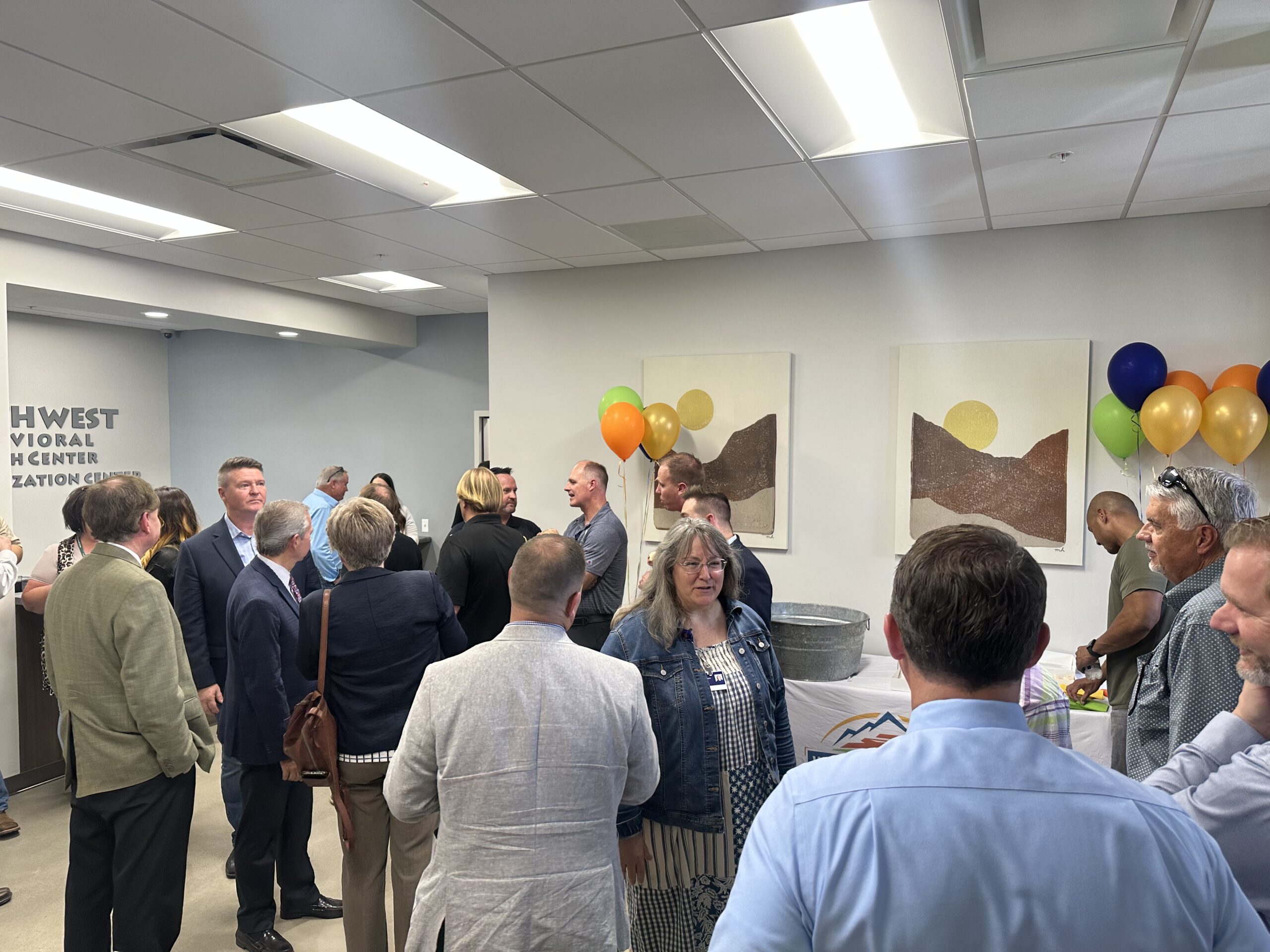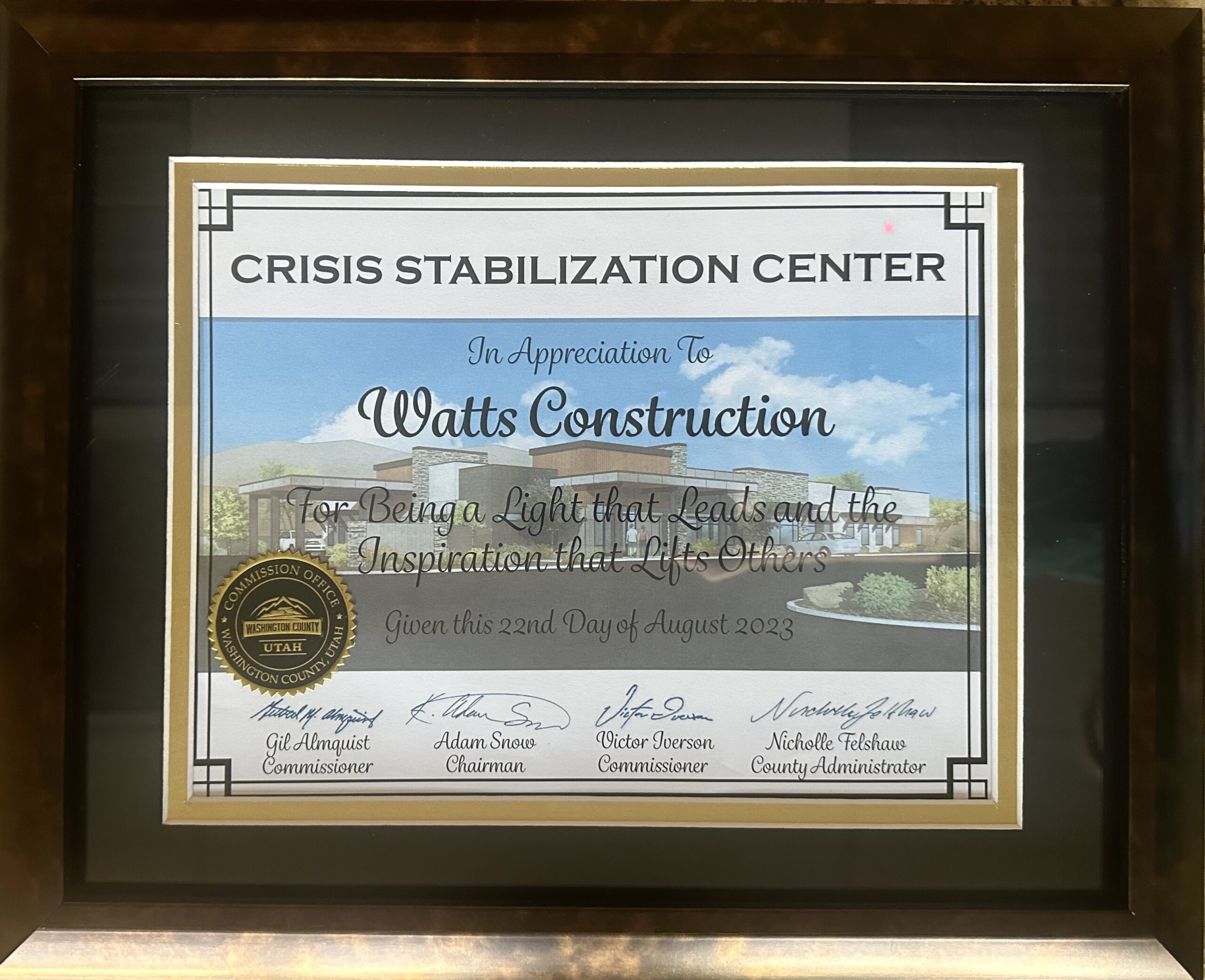 Building Photos