Watts Construction recently finished a new Fire Station for St. George City in the Little Valley area. The southern part of St. George is expanding rapidly and was in need of a closer station to cut down on response times. The building is 11,746 square feet, including a truck bay, offices, and living space for firefighters. The truck bay currently holds the department's brand new fire truck and two vintage trucks. The right side of the station has offices, a kitchen, a day area, a training room, dorms, and bathrooms for the firefighters. The left side of the building has storage, an exercise room, and offices that will be used by law enforcement in the area.  
On Friday, July 22nd, city officials, the community, and those involved in the project gathered for an open house and ribbon cutting put on by the Fire Department. Mayor Randall and Fire Chief Stoker spoke to the crowd about the journey to open this station and how it will benefit and serve the community.  
Fire Chief Stoker also recognized the efforts of the people who made the construction of this facility happen. His late father, Leslie Stoker, was involved in the initial design of this station back in 2016. Due to Commerce Drive not being finished and other delays, the construction of this building didn't start until the summer of 2021. Chief Stoker also acknowledged Watts Construction and the work they have done. 
"Watts did a fantastic job. This is the second fire station that they've built for the city. We were really concerned when we bid this station out with the construction climate, supply chain issues, and those types of things would really delay this station longer than it already has been. Watts did a fantastic job with their subcontractors and those that work for them."
After the short presentation, the crowd gathered outside for a non-traditional ribbon cutting using a firehouse and jaws of life tool. They then honored an old tradition of pushing a fire truck into the truck bay with some help from a firefighter behind the wheel. The neighborhood families were able to explore the fire trucks, tour the new building, and enjoy lunch by the Fire Department. 
St. George City is planning another new fire station soon in the Desert Canyon area and a new headquarters downtown. 
PRESS COVERAGE
Check out the following links for press coverage of the event. 
PHOTOS OF THE RIBBON CUTTING / OPENING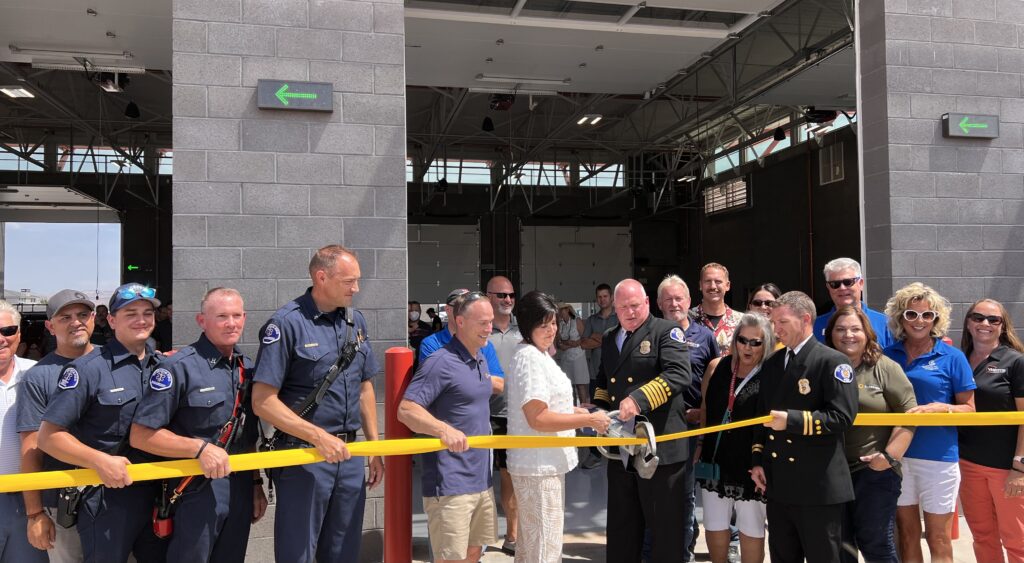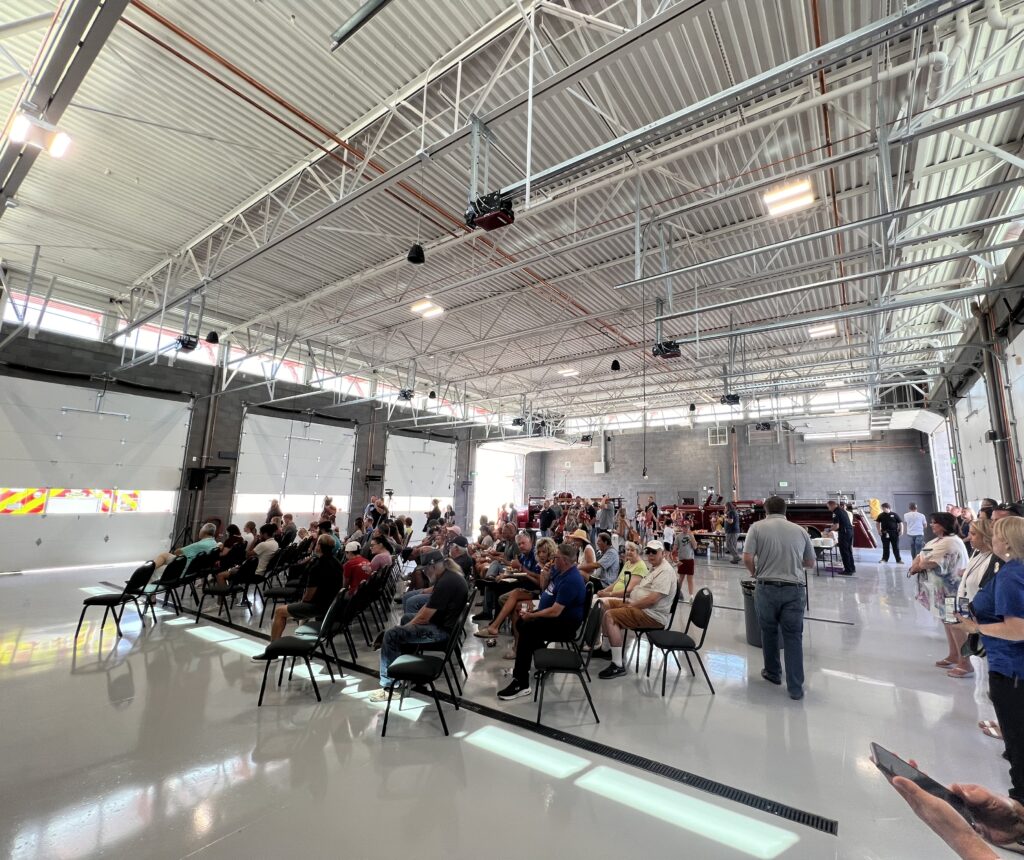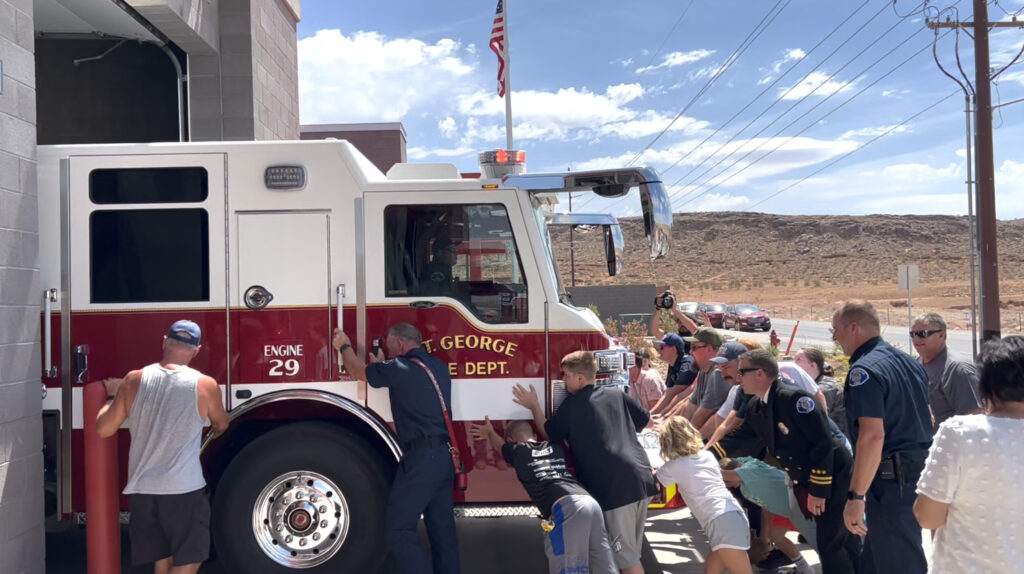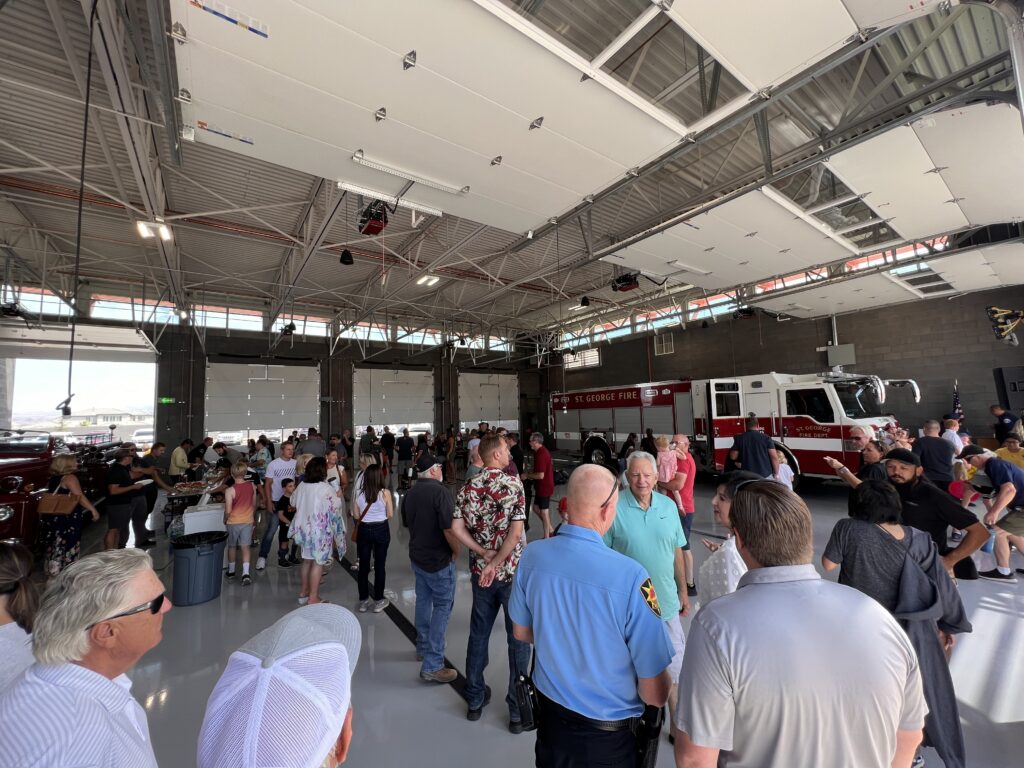 FINAL PHOTOS
See below for photos of the new building.